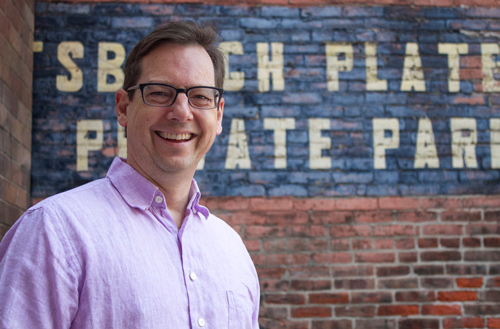 David Gould is an administrator at the University of Iowa's Belin-Blank International Center for Gifted Education and Talent Development and a member of the honors faculty.
Previously, Mr. Gould served as the Associate Director of Professional Student Development in the College of Liberal Arts & Sciences, a Lecturer in the Department of Health and Human Physiology, and the first Obermann Center Public Scholar at the University of Iowa. Mr. Gould also worked with the Downtown Project in its effort to transform Las Vegas into the "most community-focused large city in the world."
For over a decade, the focus of Mr. Gould's professional work has revolved around reimagining higher education and, in turn, he has created a number of distinctive university courses around issues of meaning and community engagement.
In 2010, Mr. Gould created the University of Iowa course LifeDesign. Through stories, lectures, and reflective writing, LifeDesign is constructed to help students discover what they are innately drawn to do.
In 2013, Mr. Gould created the University of Iowa course Reimagining Downtown. This course continued the work of LifeDesign, focusing on assisting upper-level undergraduates find a way to apply their passion to the larger world. An interdisciplinary group of students were charged with creating a social entrepreneurial enterprise that benefited downtown Las Vegas.
Based on the question, "What role do universities play as 'knowledge centers' to the cities and states where they reside?, Mr. Gould created The Green Room in 2016. The Green Room meets in a local theater and engages community members by "inviting the city to school."
Mr. Gould has won numerous awards for his teaching and student advocacy. Graduating seniors at the University of Iowa have recognized him as one of the top faculty and staff members who had a "positive effect on their lives" for the past 11 years.
Mr. Gould is a sought-after public speaker, whose presentations include the commencement address for the University of Iowa College of Liberal Arts & Sciences, Educating 21st Century Adolescent Learners (keynote, Tokyo, Japan), Luther College Convocation, Next Gen. Summit (keynote), and TEDxUNI.