Greetings!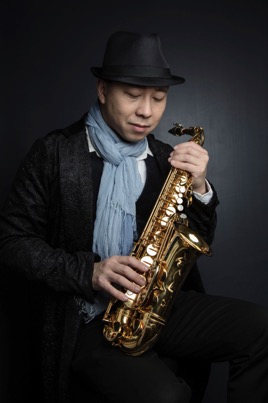 Welcome to the
Hong Kong International Saxophone Symposium
website! It has been a dream of mine for some time to bring back to Hong Kong and Asia an organized opportunity for students of the instrument to learn from world-class saxophonists whom they might not have the opportunity to meet otherwise.
Furthermore, I would also like to continue to forge ahead the classical saxophone image and education in Asia. I still remember the time when I was a student at the Hong Kong Academy for Performing Arts where saxophonists were a rare breed; in fact, there were only two of us. Besides the absence of a saxophone teacher, I often struggled to motivate myself due to the lack of interaction with people of the same discipline.
If it were not for the support of friends and mentors and financial aid from the Hong Kong Jockey Club Music Fund, I would not be where I am today. It is my sincere hope that along with my esteemed international colleagues, we would be able to play a small part in helping and encouraging Asian saxophonists in their pursuit of higher level of performance.
This event would simply not be possible without the encouragement, commitment, and help of my long-time friend, Ms. Winnie Chiu. She has been working tirelessly as the main coordinator in Hong Kong for this event and I owe her a big "Thank you!" I also would like to especially thank Hong Kong Arts Development Council and Tom Lee Music Company for their generous support and promotion for this event. I look forward to seeing all of you this July and sharing all things saxophone!
Musically yours,
Kenneth Tse, D.M.A.

Artistic and Executive Director