Faculty
Philippe Geiss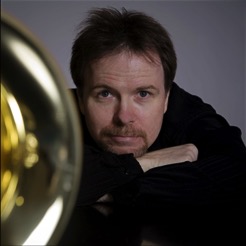 Teaching at the Strasbourg superior academy & conservatory of music (France ) and being the guest teacher at Senzoku Gakuen college of Tokyo, Philippe is one of the earliest musicians, from the French saxophone school, who builds his own « crossover » style between classical and improvisation music.
He has an international reputation and gives concerts and master classes all over the world. As composer, his music is performed by famous musicians & ensembles : Strasbourg Philharmonic orchestra, Latvian Symphonic orchestra, Garde Républicaine, U.S. Navy band, Nederland wind ensemble, Slovenian Police Orchestra, Trombonissimo, Sax quartets : Habanera, Alliage, Aurelia, Diastema, Ellipsos, Branford Marsalis, Tim McAllister, Claude Delangle, Arno Bornkamp, Vincent David, Jérôme Laran, Jean-Michel Goury etc
His passion is to research and build links between classical & jazz musicians.… To feed this research, he started, several years ago, a duet project with Jerry Bergonzi. They both perform, compose, teach and share their experience with a lot of fun and passion.
In the same way, he also takes part in Jean-François Zygel concerts and TV shows in a classical improvising style. His music style is somewhere between contemporary research, jazz and world music. His music is published by editions : Robert Martin, Billaudot, Leduc.
Philippe Geiss also organised Sax Open – XVII World Saxophone Congress & Festival from 9th to 14th July 2015 in Strasbourg – France and now he is in charge of the World Saxophone Alliance project.
Philippe Geiss is a Selmer and D'Addario artist.
Jean-Michel Goury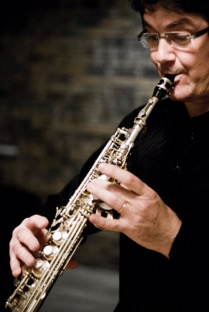 Born in Tonneins (Aquitaine) in 1961, he studied at the Bordeaux Conservatory (with J.-M. Londeix, F. Rosse and J. Pernoo) and at IRCAM (with R. Piencikowski and D. Kientzy). His talent was recognized at an early age, in 1980, with a first prize at the National Young Soloists' Competition in Aix-les-Bains (under the presidency of Marcel Mule, accompanied by Roger Muraro). He is currently a certified professor at the Paris/Boulogne-Billancourt Conservatory and director of the Bordeaux International Saxophone Ensemble, made up of students from his class.
Jean-Michel Goury has been invited to perform at prestigious festivals (Salzburg, Lucerne, Edinburgh, Paris-Festival d'automne, Witten [Germany], Uzeste and Vandoeuvre [France], Odessa, Chicago, Berlin) and appeared as soloist with the Bavarian Youth Philharmonic Orchestra, Paris National Opera, Orchestre Philharmonique de Radio-France, and the chamber orchestras of Italy, Auvergne and Toulouse. He has given chamber music concerts round the world with the saxophone quartet XASAX, pianist Yves Josset, the Apollinaire Quartet and Les Elements.
Alongside this intense concert activity, he is regularly invited to give master classes and recitals at numerous universities and graduate schools (Northwestern, Eastman School, Bowling Green, Michigan State, Universite du Quebec a Montreal [UQAM], and in Basel, Tel Aviv, Madrid, Vienna, Seville, Pesaro and Cologne).
Quite involved in creation, he has collaborated on many productions of highly diverse aesthetics (his companions ranging from Yosh'Ko Seffer to Pascal Rophe , Evan Parker etc) and, since 1979, has given the first performances of more than 400 works by composers from horizons as different as Henri Sauguet, Marius Constant, Georges Aperghis, or Christian Lauba etc. To date, he has recorded more than 35 CDs, several of which have received major distinctions.
TOP OF PAGE
Kenneth Tse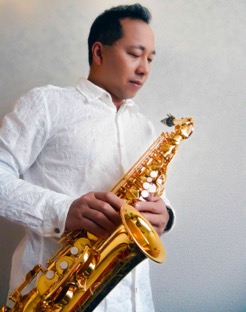 Widely recognized as one of the leading classical saxophonists in the world, Kenneth Tse is certainly one of the instrument's outstanding proponents on any saxophone aficionado's short list. He burst on the scene in 1996 as the winner of the prestigious New York Artists International Award, which resulted in an acclaimed debut recital at Carnegie Hall and being hailed "a young virtuoso" by the New York Times. The Alex Award from the National Alliance for Excellence led to another Carnegie Hall performance. And these are but two of the multitude of awards that Tse has garnered in less than a decade and a half. Since then he has been a frequent soloist in five continents. He has also been a guest clinician at conferences hosted by the California Band Directors' Association, Iowa Bandmaster's Association, and the Midwest International Band and Orchestra Clinics. Prestigious universities and conservatories worldwide, such as Sydney Conservatory, Moscow Conservatory and Paris Conservatory have invited him to give master classes. He was recently a judge, representing the USA, at the 6th Adolphe Sax International Competition in Dinant, Belgium.
Tse has been an active recording artist since his first CD for Crystal Records at age 23. There are now a total of six Crystal CDs—presenting a wide variety of saxophone repertoire, most of it new, some with assisting artists—as well as eight other releases and more in process on RIAX records, Enharmonic records, Arizona University Recordings and MSR Classics. As an advocate for new music, Tse has had over thirty works dedicated to him by notable American composers as well as international composers. Tse has recorded and premiered many of these concertos, sonatas, solo works and chamber pieces. His arrangements for the saxophone are published by Reed Music, Australia, and his articles have been featured in the Saxophone Journal, The Instrumentalist, Fanfare Magazine, Saxophone Symposium, Iowa Bandmaster Association Journal, Japan's Piper and The Sax Magainzes, and Yamaha Education Series. Tse has also founded the Hong Kong International Saxophone Symposium which connects saxophonists from Asia and Oceania with world-class saxophone performers and teachers in a week-long event.
Tse is currently Professor of Saxophone at the University of Iowa, President of the North American Saxophone Alliance, and President of the International Saxophone Committee. More information and media clips are available at www.kenneth-tse.com.
TOP OF PAGE
David Nabb, guest lecturer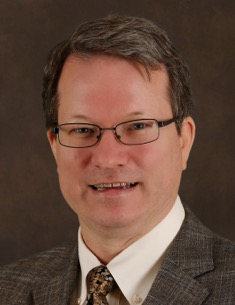 David Nabb is Professor of Music at the University of Nebraska Kearney. Born and raised in Iowa, he holds both B.M. and M.M. degrees in Multiple Woodwind Performance from Indiana University, and Ph.D. in Music Education from the University of North Texas. He has performed professionally on all of the woodwind instruments throughout the United States, Asia, Europe, and in the Middle East.
Since surviving a stroke 2000, David has worked with Jeff Stelling to develop a saxophone that can be played with the right hand only. Nabb has demonstrated his toggle-key saxophone throughout the world, and is often asked to speak and write about music for persons with disabilities. In 2013, David Nabb and Jeff Stelling received the first-ever OHMI/Ars Electronica prize for their work on the toggle-key saxophone at Bruckner Hall in Linz Austria. Previously, they received awards from VSA, NAMM and NAPBIRT at the Kennedy Center in Washington, DC.
Nabb has written articles about music for people with disabilities for number of national publications, including Medical Problems of Performing Artists, Flöte Aktuell, The Flutist Quarterly, The Journal of the American Occupational Therapy Association, and The Journal of Research in Music Education.
Dr. Nabb's teaching experiences include several years as a public school band director, and three years as Director of Instrumental Music at Three Rivers Community College in Poplar Bluff, Missouri. He served as Associate Instructor of Saxophone at Indiana University, and was selected to be a member of the Teaching Excellency Fellowship Program at the University of North Texas. Many of Dr. Nabb's students have gained state, regional and national recognition. In 2004, University of Nebraska President L. Dennis Smith named Dr. Nabb one of the University of Nebraska's "New Pioneers." David Nabb is a Yamaha Performing Artist, and plays exclusively on Eugene Rousseau saxophone mouthpieces.
TOP OF PAGE
Iowa Saxophonists' Workshop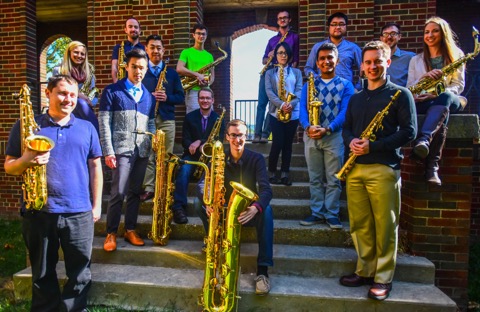 Iowa Saxophonists' Workshop is directed by Dr. Kenneth Tse and involves select students from the University of Iowa saxophone studio playing sopranino through bass saxophones. The ensemble performs music of a variety of styles and difficulties and at times accompanies guest soloists. A public concert is given at the end of each school year.
Besides local performances, the ensemble has also been featured at various regional and national conferences such as the Iowa Bandmasters Conference, North American Saxophone Alliance National Conference and the Midwest Clinic. The members are also veterans in solo and chamber music and have garnered national recognition through competitions and performances. In 2010, members of this ensemble won top three awards at North American Saxophone Alliance Classical Solo and Chamber Music Competitions, the national winner title of the MTNA Chamber Music Competition, and Silver Medal at the Fischoff National Chamber Music Competition.
In summer of 2016, the ensemble will embark on its first Asian concert tour to Hong Kong and Chengdu.
TOP OF PAGE