Sioux City Corn Huskers 1891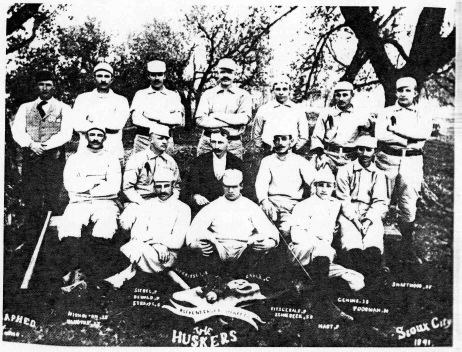 A high light in the history of professional baseball in Iowa is the story of the Sioux City Corn Huskers of the Western Association. In a era of civic boosterism, Sioux City combined its annual Corn Palace festival with an exhibition baseball game with the (almost) National League pennant winning Chicago Colts (who didn't become the Cubs until 1903). The 1891 National League season ended in a cloud of controversy with the New York Giants accused of throwing games at the end of the season to the Boston Beaneaters, allowing Boston to win the pennant. Chicago issued a protest to the President of the National League, asking that they be named the season's winner. This was still under investigation at the time of Sioux City's "world's series championship" with the Colts. After winning their series against Chicago, the Huskers organized and won a series with the St. Louis Browns of the American Association.
Sadly, Sioux City was not able to field a team in 1892. The Western Association had gone bankrupt and was dissolved after the 1891 season. Also, the devastating Flood of 1892 and the Financial Panic of 1893 put a pall on Sioux City's economy. It wasn't until 1894 that the Sioux City Corn Huskers were revived in Byron Bancroft Johnson's new Western League. After winning the pennant that year, the Corn Husker franchise was sold to Charles Comiskey who moved the team to St. Paul, Minnesota where they became the St. Paul Apostles. When Ban Johnson transformed the Western League into the American League, in open competition with the National League in 1900, Charles Comiskey moved the franchise to Chicago where they became the White Sox.
Pre Game Coverage
Sioux City Journal, Sunday 4 October 1891
Sioux City Journal, Monday 5 October 1891
Game 1 - Monday October 5, 1891
Sioux City 8 - Chicago 1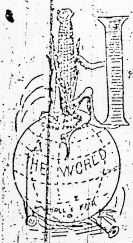 Sioux City Journal Tuesday 6 October 1891
Game 2 - Tuesday October 6, 1891
Chicago 7 - Sioux City 4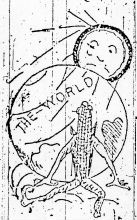 Sioux City Journal Wednesday 7 October 1891
Game 3 - Wednesday October 7, 1891
Chicago 9 - Sioux City 6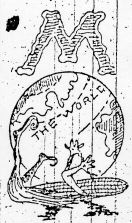 Sioux City Journal Thursday 8 October 1891
Game 4 - Thursday October 8, 1891
Sioux City 4 - Chicago 3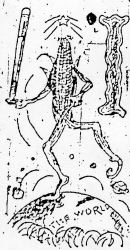 Game 5 - Friday October 9, 1891
Sioux City 3 - Chicago 0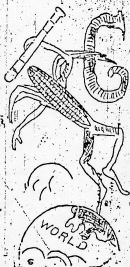 Game 6 - Saturday October 10, 1891
Sioux City 6 - Chicago 4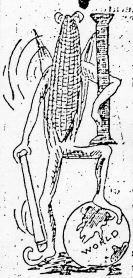 Series with St. Louis Browns
Game 1 - Wednesday October 14, 1891
Sioux City 10 - St. Louis 1
Game 2 - Thursday October 15, 1891
Sioux City 9 - St. Louis 4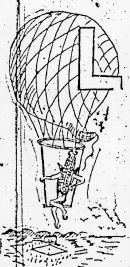 Game 3 - Friday October 16, 1891
Sioux City 5 - St. Louis 3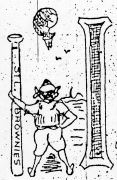 Game 4 - Saturday October 17, 1891
Sioux City 19 - St. Louis 12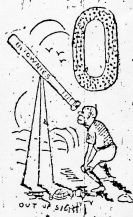 Game 5 - Sunday October 18, 1891
Sioux City 11 - St. Louis 9