Bill McClelland
Home Page
---
Miscellaneous

page maintained by
Bill McClelland © 2008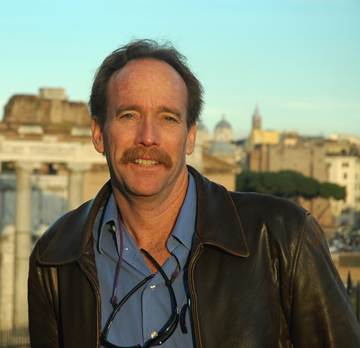 Dr. Bill McClelland
Professor, Geochronology, Tectonics, Economic Geology
121 Trowbridge Hall, Department of Geoscience,
The University of Iowa, Iowa City, IA 52242, USA.
Office: B21A Trowbridge Hall Fax: 319-335-1821
Tel: 319-335-1827
Email: bill-mcclelland@uiowa.edu
Fall 2014 Office Hours: T-Th 10:30-12:00 & by appointment.
My primary interests in the fields of geochronology, economic geology, and tectonics center on understanding rates of tectonic processes active along convergent margins and the timing of tectonic and mineralizing events within major orogenic systems. Specific topics of current interest include application of U/Pb geochronology to establishing the interplay of transpressional and arc processes in the formation, migration, and accretion of lithospheric fragments or terranes and exhumation of ultrahigh-pressure rocks resulting from continent-continent collisions. Research in these directions couples U/Pb geochronology with regional tectonic synthesis and field-based geological mapping. Most of my projects are multidisciplinary, involving collaboration with colleagues of varied analytical expertise such as thermobarometry, thermochronology, and quantitative structural analysis.
Interested students at all levels (undergraduate, M.S. and Ph.D.) are invited to participate in research projects that typically involve a laboratory and a field component. Recent and current projects are summarized on my Research Page.