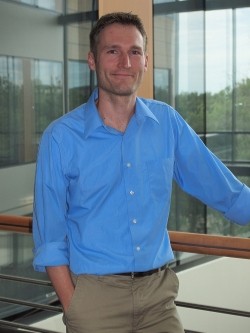 Welcome to my home page. I am a professor in the Department of Biostatistics at the University of Iowa, and a member of the genetics cluster here at the university. I live in the Coralville/Iowa City area with my wife Wyndee and daughters Nyla and Celia. Prior to this I was a professor at the University of Kentucky.
I can be reached at patrick-breheny@uiowa.edu.
My office is located in the College of Public Health Building, where the photo on the left was taken.