Saxophone Arrangements: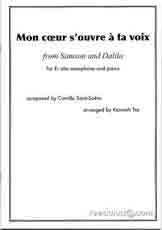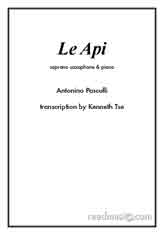 To order, please visit website: www.reedmusic.com
Kenneth's feature interview (together with Nobuya Sugawa) is published in August/September 2011 issue of
The Sax
magazine
and in August issue of
Pipers
Magazine.
Another interview appeared in March/April issue of Fanfare Magazine.

The title of the interview is "Kenneth Tse Discusses Modern Music and the Golden Tone" [subscription required].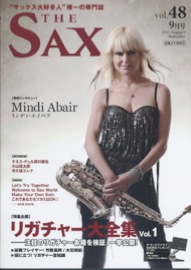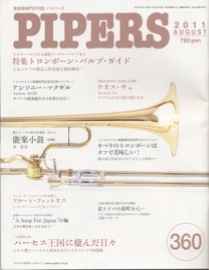 Instrumentalist Magazine Woodwind Clinic:

Saxophone Low Notes, Tips from the Masters
Branford Marsalis, Claude Delangle, and Kenneth Tse are part of a distinguished group of saxophonists who give their best advice for conquering the lowest notes on the instrument. "Playing these notes can sometimes conjure anxiety and physical tension in the upper body. Younger students may not feel confident of the fingerings, because intermediate-level music rarely descends into this range."
Kenneth's Master Class article on Leonard Mark Lewis' As in Stained Light is published in the Saxophone Journal (Jan./Feb., 2009, Volume 33, No. 3). The article can also be downloaded here: pdf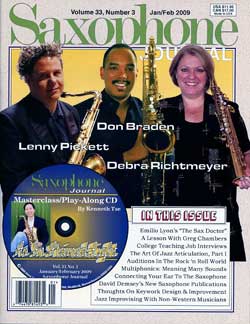 Kenneth's interview with Dr. Thomas Erdmann is published in the Saxophone Journal (July/August, 2007, Volume 31, No. 6). The interview can also be downloaded here: html | pdf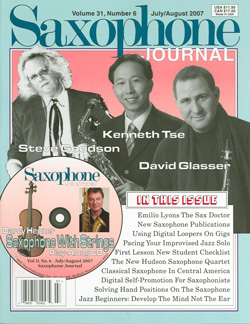 Lesson with Kenneth Tse article is published in the Saxophone Journal (Jan./Feb., 2004, Volume 28, No. 3). The article can also be downloaded here: pdf