Welcome, I am an Associate Professor of Political Science at the University of Iowa, a member of the Iowa Social Science Research Center, and a Social Science Scholar in Residence at the University of Iowa Public Policy Center. My research focuses on the effect of direct democracy on interest groups -- my book on this subject was published by The Ohio State University Press (the Introduction is available online). In general I like to develop and test empirical and formal models of political phenomena. If you have any questions about me or our program, or would like to discuss any research, please email me.

You can check out the following areas of my academic life.

Or the following about political science in general.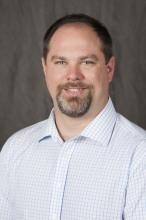 Recent Publications:
"Business as usual: interest group access and representation across policy-making venues" with Sean Gailmard and John Patty. (Preprint)


Resources for graduate students
Workshop schedule
Working Paper Repository
Iowa Social Science Research Center
Hawkeye Poll